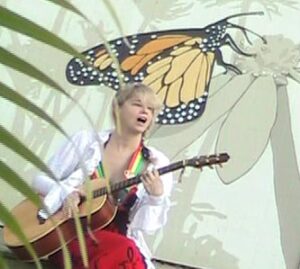 Welcome to Zoom Music Teacher. The situation today is presenting many obstacles to learning. But current technology allows students to have teachers virtually anywhere in the world. Zoom music lessons have taken off, along with music lessons on other platforms such as Skype.
Bonnie Bowers is your Zoom music teacher. She has vast professional experience as a vocalist, multi-instrumentalist, recording artist, producer, stage manager, as well as all other aspects of music and performance. Her experience gives her unique insights that she brings into all her lessons.
Her fields of study include:
Bass Lessons – Beginner to Intermediate
Guitar Lessons – Beginner
Piano Lessons – Beginner
Violin Lessons – Beginner
Vocal Lessons – Beginner to Advanced
Composition
Arranging
Music Production
Group Classes
Specialty Training – Ensemble, Stage Movement,
Vocal/Instrument Multitasking
Mission Critical Performance Coaching.
Please call 727-279-7000 or email lessons@zoommusicteacher.com for scheduling and more information.